Land Planning Services in Bessemer, AL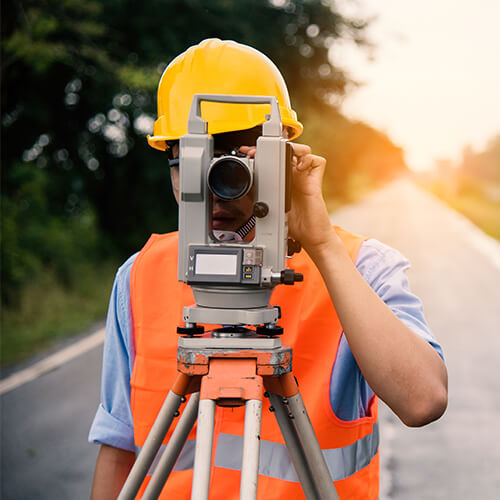 Providing topographic surveys in Alabama, Hager, Co. supports both residential and commercial developments in their construction needs. We perform a wide range of services, including boundary line dispute resolution, hillside ordinances, topographic mapping and land title assessments. Trust us to provide you with an accurate assessment at the beginning of a project and to stand by that quote.
Our portfolio of surveying projects spans a broad range of satisfied clients, including homeowners, businesses, government entities and more. Additionally, we work with local schools to achieve their complete surveying needs.
Our Core Services
We're passionate about providing expert construction surveys in Alabama. To that end, we perform an array of services to help clients assess and mark a property's boundary lines. Additionally, our team will mark the location of proposed structures, fencing and other improvements.
We also specialize in performing various construction-related tests. Our experts perform Health Department safety tests, as well as percolation (perc) tests to assess the water absorption rate of soil. Below is a list of our core construction services:
Land Surveying
Land Planning
Site Planning
Perc Tests
Septic Tank Design
Flood Plain Development Permits
Construction Layouts
Topographic Surveys
We have associate engineers for land development needs and can happily refer you to trusted professionals for these affiliated services. Contact our team for details.
We Use the Latest and Greatest Tech
We utilize only the most state-of-the-art GPS technology. More efficient than older tech or manual surveying, these tools help us deliver superior results to our clients.
Call for a Free Cost Estimate
Whether you need to plan a construction site, secure building permits or design a septic tank in Bessemer, Birmingham, or Hoover, AL, Hager, Co. has the knowledge and experience to meet your needs. For more information, contact us at (205) 364-2056 or schedule your free upfront estimate.